Iraq signed a contract with Chinese company to develop Eastern Baghdad oil field
Date: 09:52, 25-05-2018.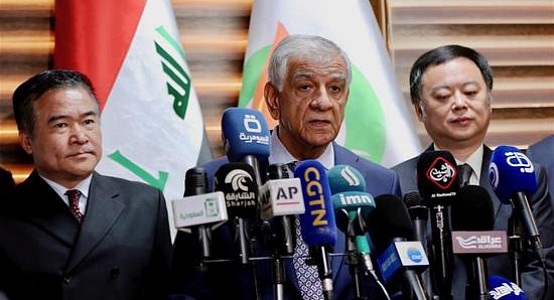 Beijing. May 25. Silkroadnews - The Iraqi Oil Ministry signed a contract with a Chinese company to develop the Eastern Baghdad oil field, Xinhua reports.
"The signing of the contract with China's ZhenHua oil company, has an economic importance to the capital Baghdad, as it is the first oil project in Baghdad province," the agency quoted saying by Iraqi Oil Minister Jabbar Luaiby.
The ministry's spokesman Asim Jihad said the contract to develop the southern part of the Eastern Baghdad oil field would increase the field's oil production to almost 40,000 barrels per day over the next five years and provide crude oil for Iraq's oil refineries, power stations and factories.
Many oil companies have refused to invest in the Baghdad region in central Iraq as the oil there is considered to be heavier compared to the light crude oil in other oil fields across Iraq. In addition, the oil field in the province of Baghdad is located within the residential areas.
Iraq wants to increase its crude oil production to more than 5 million barrels per day from about 4.35 million barrels per day, it is said.
The Iraqi economy depends heavily on oil, bringing the country more than 90% of its revenues. Early in 2017, Luaiby said that Iraq's proven oil reserves had increased to 153 billion barrels from a previously estimated 143.1 billion barrels.