Reports on China's mining activities in Tibet are groundless, analysts say
Date: 10:26, 23-05-2018.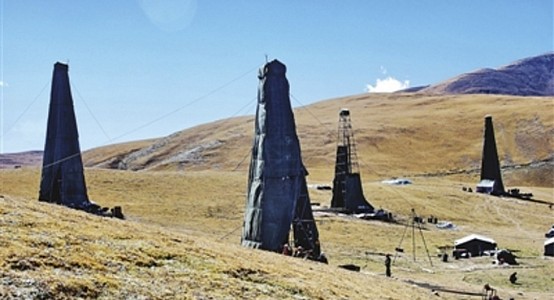 Beijing. May 23. Silkroadnews - Analysts called completely groundless reports that Chinese mining activities are turning the Himalayas into "another South China Sea", Global Times reports.
Beijing has begun "large-scale mining operations on its side of the disputed border with India in the Himalayas," the South China Morning Post reported recently.
According to the publication, mining activities are deployed in Lhunze county of the Tibet Autonomous Region, where Chinese geologists have discovered huge deposits of precious minerals worth about $60 billion.
The agency refers to anonymous sources close to the project who said that mining was a part of Beijing's plan to return South Tibet, which aims to capture the region's natural resources, while the rapid construction of infrastructure can turn this region into "another South China Sea".
According to Hu Zhiyong, a research fellow at the Shanghai Academy of Social Sciences' Institute of International Relations, China is engaged in absolutely legitimate activities on its territory and there are no disputes with other countries in this region.
Mining activities have nothing to do with the South China Sea problem involving several countries claimants, Hu said.
The "groundless hype" showed that some Western powers are trying to sow discord between China and India and are using Delhi as a pawn challenging Beijing, he said.
According to Qian Feng, the Chinese Association of South Asian Studies in Beijing, disputes in the South China Sea to a greater extent have been created and intervened by some forces from outside the region.
"China and India, although they have border disagreements, are addressing such disputes through direct negotiations and making sure such issues won't undermine normal ties," Qian said.
He also added, there is no indication that India, as an independent nation with large ambitions, needs some kind of outside assistance to solve its issues with China.