China's oil giant Sinopec forecasts 50% profit growth in H1
Date: 12:26, 27-07-2018.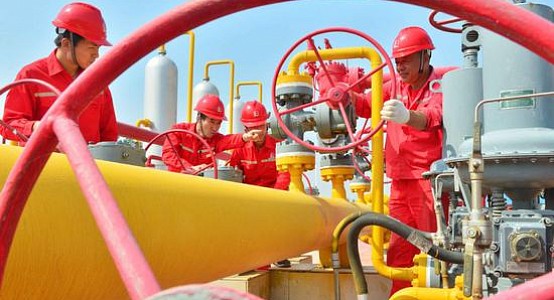 Beijing. Jul 27. Silkroadnews - China's oil giant Sinopec Group announced that its net profit is expected to reach 27.09 billion yuan ($3.98 billion) in the first half of the year, which is a 50% increase, as oil prices in the world market increased during this period, China Daily reports.
As shown by the data the company released on Tuesday, Sinopec produced 123.68 million barrels of crude oil from January to June, which is a 0.42% growth year-on-year; gasoline output increased by 5.74% to 30.04 million tons, and diesel fuel production - by 1.78%, from 32.67 million tons last year to 32.09 million tons this year.
The volume of sales of petroleum products on the domestic market amounted to 88.45 million tons, up 1.41 percent compared with last year's 87.22 million tons, the report reads.