IS claimed responsibility for murder of foreign tourists in Tajikistan – media
Date: 16:24, 31-07-2018.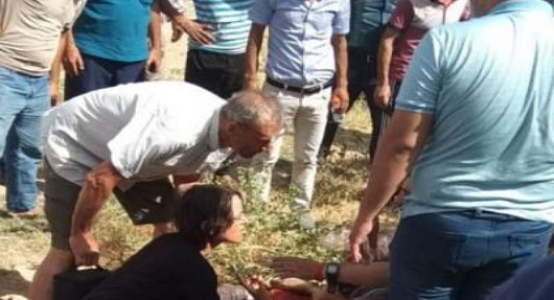 Beijing. Jul 31. Silkroadnews - The terrorist group "Islamic State" claimed responsibility for the murder of four foreign tourists in Tajikistan, the Russian media reported referring to the U.S. SITE Intelligence Group tracking the online activity of terrorists, the Tajik Telegraph Agency (TajikTA) reports on Tuesday.
To remind, four foreign tourists died, among them two U.S. citizens, one citizen of the Netherlands and one citizen of Switzerland, on Sunday in the territory of the Jamoat of Sebaston in Dangara District, under on unclear circumstances. Two more tourists were injured.
According to the preliminary version, a car driven by a 21-year-old resident of the city of Nurek hit a group of foreign tourists.
As ordered by the President of Tajikistan, Emomali Rahmon, all the available forces have been thrown at the search of criminals.