Export of Afghan dry fruits can grow 15%
Date: 13:24, 27-07-2018.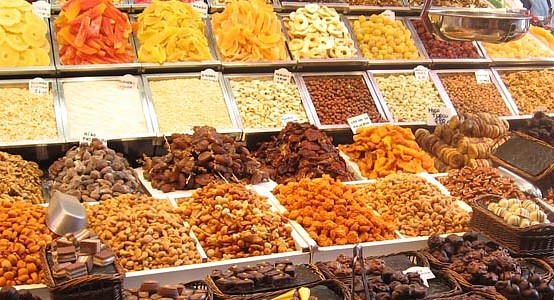 Beijing. Jul 27. Silkroadnews - Last week, major Afghan exporters signed contracts worth more than $67 million at trade mission, the Afghan Telegraph Agency (AfTAG) reports.
Dry fruits from Afghanistan will soon be on the Indian markets in much larger quantities, which is facilitated by higher demand and easier commodity turnover.
Last week, major Afghan exporters signed contracts to the amount of more than $67 million at a trade mission set up by the Afghan Chamber of Commerce and Industries, as well as the Ministry of Agriculture, Irrigation and Livestock of Afghanistan, Afghan Voice Agency wrote.
"In total, $27.3 million in confirmed deals were signed (a total of 5,200 tonnes). The three leading products comprised raisins (37.1 per cent), saffron (17.5 per cent) and apples (7.3 per cent). Other products included grapes, apricots, pomegranates, dried fruits and fruit juices. Potential deals totaled $39.4 million. Potential deals totaled $39.4 million," the agency cited saying by the official from the chamber of commerce.
The signed deals have a growth potential of 15% of India's current imports from Afghanistan, which stands at $433 million.
Despite years of war and civil strife, landlocked Afghanistan remains the largest source of dry fruits for India.
Import of agricultural and related goods accounts for 99% of all exports from the country to India. "During the last three years Kabul exported about 10,200 tonnes in volume to India. In last one year alone, it went up to 2,500 tonnes and this year we expect it to reach 5,000 tonnes," said Afghanistan's Ambassador to India Sahida Mohammad Abdali.