Heads of EEU countries governments to discuss setting a single gas market, digitalization and import substitution
Date: 11:32, 27-07-2018.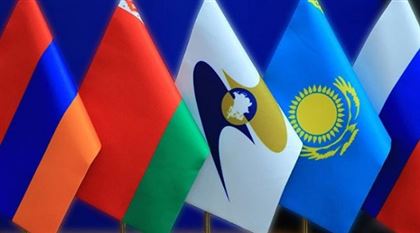 Beijing. Jul 27. Silkroadnews - At the meeting on Friday the heads of governments of the countries of the Eurasian Economic Union (EEU) will discuss the issues of setting up a single gas market, digital development, import substitution and other topics, the Kazakh Telegraph Agency (KazTAG) reports with reference to TASS.
The meeting participants will focus on issues of digital development of the EEU states, cooperation in energy and transport sectors, industrial cooperation and customs cooperation, improvement of the EEU regulatory and legal framework, the report said on Friday.
According to the source in Russia's government, the meeting will consider in detail the issue of formation of the EEU common gas market.
It is planned to approve the draft programs to establish a single gas market for the Union and the plan of corresponding measures in this regard to be later submitted to the heads of the state, the official said.
The meeting will discuss setting up a unified system for the EEU transit of goods. Its implementation will allow, using the intelligent trackers, to ensure proper control over the movement of goods across the customs territory of the Union, including international transport.
To remind, previous meeting of the Eurasian intergovernmental council was held in Almaty in February 2018.