Iran's Foreign Ministry dismissed statements by Saudi Arabia regarding Foreign Minister of Iran as "ridiculous"
Date: 14:33, 27-07-2018.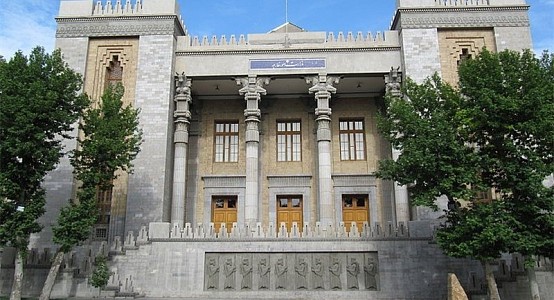 Beijing. Jul 27. Silkroadnews - The Iranian Foreign Ministry described the recent statements by the Saudi ambassador to the U.S. regarding Foreign Minister Mohammad Javad Zarif as "empty and ridiculous," the Iranian Telegraph Agency (IrTAG) reports.
The Iranian Foreign Ministry said, the words of Saudi Ambassador to the United States Khalid bin Salman regarding the Iranian diplomat "so ridiculous that they do not merit a comment," Tasnim News Agency wrote.
It should only be noted that the Saudis and their ambassador cannot count on the success of their attempts to create discord and continue the propaganda campaign of anti-Iranian centers aimed at undermining the national unity of the country, the statement said.
"The Iranian nation knows its committed and patriotic officials well and does not care about such foolish and flimsy allegations and lies as well as outdated methods designed by their 'thoughtless rooms' (think tanks) and then published by certain anti-Iran media outlets," the statement said.
In an article full of anti-Iranian comments published by Asharq Al-Awsat, the Saudi ambassador stated that Zarif was desperately trying to "to present a moderate face outside his country".
In recent years, relations between Tehran and Riyadh have become strained due to different views on regional developments, especially in Yemen and Syria.
Relations deteriorated even more after the death of more than 7,000 people, including 465 Iranians during the hajj in Mina, near Mecca in Saudi Arabia, in September 2015.