Local governments in China plan to take new steps to attract investment
Date: 09:22, 31-07-2018.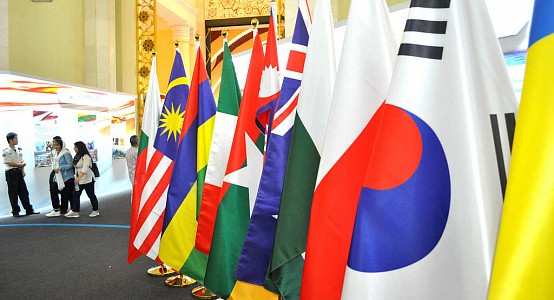 Beijing. Jul 31. Silkroadnews - Local government officials in China are stepping up measures to further improve the business environment and facilitate public access to administrative services as a part of ongoing efforts to attract more domestic and foreign investment, China Daily reports.
Government officials in Wuhan City of Hubei Province, Guiyang of Guizhou Province, Xiamen of Fujian Province and Foshan of Guangdong pledged to continue efforts to reduce the market entry threshold and costs for enterprises.
Chen Ruifeng, executive vice-mayor of Wuhan, said that measures had been taken in the city to ensure that the waiting time for those who applied in state institutions is restricted to one hour. According to him, the time required for registration, transactions and tax payments related to real estate services will be limited to 45 minutes.
The city government will also work to ensure that access to more administrative services can be obtained online, and it would be enough for citizens to make one single trip to government offices to get things done.
In the first half of this year, 906,000 new market entities were registered in the city, and its GDP grew 8.2% year-on-year, he added.
Chen Yan, mayor of Guiyang city, said that the city will work to create a transparent and efficient public service environment and create a more favorable and convenient business environment that will help reduce costs for enterprises.
The municipal government will also deepen reforms to create an electronic platform for access to interconnected public services and solve the problem of sharing and recognizing electronic licenses, archives and materials, he said.
Huang Qiang, the executive vice-mayor of Xiamen, said that to obtain more than 1600 administrative services, citizens only need to make one single trip to the state institution, and 403 services do not require the personal presence of the applicant.
"Our target is to ensure that the public, including enterprises, can access administrative services as easily as online shopping," he said.
Zhu Wei, mayor of Foshan, said that the city offers specialized services to enterprises, according to which firms must provide only one form and other relevant materials and just once, to access administrative services.
He noted, the amount of time needed to start a business has been reduced to five days, and the city offers 24-hour business registration services.