Registration open for overseas buyers attending China's International Import Expo
Date: 17:27, 30-07-2018.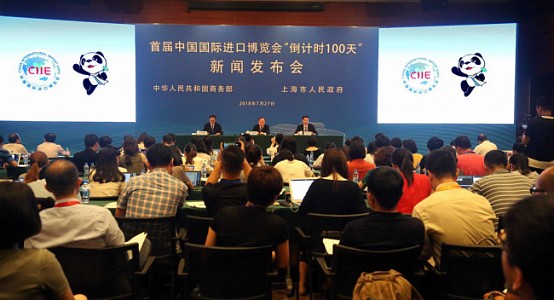 Beijing. Jul 30. Silkroadnews - Representatives of China International Import Expo (CIIE) Bureau said, buyers from outside the mainland China may start registering for the first Chinese import exhibition, China Plus reports.
For registration, customers need to go to www.ciie.org, available in both Chinese and English.
It is expected that the exhibition will be attended by more than 150,000 Chinese and foreign buyers.
On Friday China launched a 100-day countdown to the opening of the CIIE, which will be held in Shanghai from November 5 to 10.
"Business registration for the expo has reached an end, with the outcome far exceeding our expectations," said Deputy Minister of Commerce Wang Bingnan.
The exhibition will bring together more than 2,800 companies from abroad, including more than 200 companies from the Fortune Global 500 list and leaders from various industries.